What Featured News Is
Semify's SEO resellers' clients are the beneficiaries of Semify's groundbreaking Featured News product. Semify has been able to set the framework for Featured News because we have a professional team of US based writers and editors, all working side by side in our Rochester office. For Featured News to work, our writers and editors had to become reporters--
to become reporters for community newspaper websites.
And that's exactly what they did.
This is the story of Featured News and Project Newsroom:
1. Prepare For the Link
First, our writers load up SEO resellers' clients' onsite blog posts with facts, data, and other information--all of the onsite blogs are written with a future Featured News story in mind. Then the blog is posted on the client's website where it serves at least three purposes:
It's fresh, unique content (and Google likes fresh, unique content. Nothing has changed in that department for SEO 2016).
It's relevant and useful information for the business's clients and prospects.
It's on deck to be part of a future Featured News story.
2. Document the Client's Onsite Blog in the Semify Database
When it's time to write a Featured News story, there
could be
a flurry of chaos in the newsroom
if
the reporter had to go on a wild search for an onsite blog to reference for the news story. BUT, there is no chaos. The onsite blogs are tracked in a database and, with a quick search of that database, the reporter has his or her source for the Featured News story.
3. Write and Deliver
The writer gets her or his orders from the publisher, gets right to work on the story and delivers it on schedule. Sometimes, the Featured News story is Breaking News. In that case, there could be a flurry of controlled chaos in the newsroom :) only because the reporter is on a very very tight deadline. Deadlines are very serious business in the Semify Newsroom. Deadlines are met! The current average time from concept to Featured News, posted live on the independent publisher's site, is 93 minutes. Once, the Newsroom team got it all together in 38 minutes! The Project Newsroom team is in position to lead Semify's SEO 2016 program.
4. And the Link Goes To...
The client's website! The link to the client's content is always editorially appropriate and always at the discretion of the publishing partner. The onsite blog that was written with Featured News in mind, documented in the database, and posted on the client's website is now part of a news story on a third party website.
Phew!
It's not easy. But
that
is what Semify's newsroom team does for Semify's SEO reseller partners.
That
is SEO 2016.
What Featured News Is Not
In the SEO industry, there's lots of talk about guest blogging, blogger outreach and that kind of thing. There is nothing wrong with guest blogging! But Featured News is not guest blogging. Guest blogging is writing an article about a client's business, products and services and finding a site that will accept the post. Featured News is...perhaps best explained by the team of people who run the Semify Newsroom.
This is Project Newsroom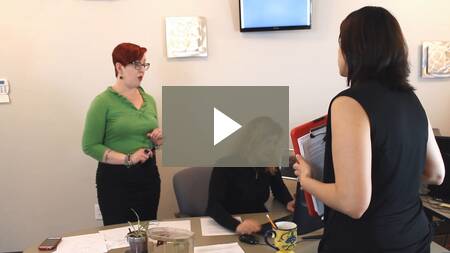 If you're planning to compare Semify's Featured News product to other SEO resellers, don't bother. No other SEO reseller has anything like Featured News.
That is a fact.
For SEO 2016, Featured News is the perfect way to create content that gets cited with links to your clients' websites.
Watch this webinar
for more information about Featured News.