As a new member of the Semify team, I came into an environment that I had only learned about in the classroom. Learning pay-per-click advertising can be troublesome, especially if you have never seen the Google AdWords interface or ever heard of PPC. Internet marketing is becoming more and more prominent as our society becomes more technologically savvy. Below are 5 easy steps to learning PPC from someone who just learned the inner and outer workings of PPC, me.
1. Brush up on your advertising and Internet marketing lingo
You can delve into the marketing lingo through educational sites such as the American Marketing Association Web site www.marketingpower.com which provides a dictionary and and marketing directory of terminology and companies who specialize in certain marketing areas such as Internet marketing.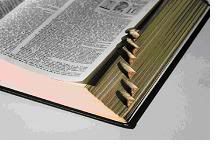 Once you learn the lingo, you can easily respond to your client's questions about Internet marketing as well as speak to your company's services.
2. Explore the online marketing space
Take initiative and explore current Internet marketing strategies of companies through case studies or blogs. This can help you gain better insight into what you are about to work on for your own client. Case studies provide great examples of how Internet marketing has helped companies increase ROI, page rankings, leads, and conversions. Knowing what is going on in the online marketing space will make you well aware of what is in store for you as an Internet marketer.
3. Study for the Google AdWords and/or Microsoft AdCenter exams
From my own experience, knowing about what you are clicking and setting up in AdWords or AdCenter for a client is a lot easier if you take the time to read about the functions, capabilities, and policies of Google AdWords or Microsoft AdCenter. For ease of anecdote I'll be speaking to Google AdWords. Google AdWords is the most frequently used search marketing tool on the Web today.
The study guide is an excellent way to learn about PPC and the role of AdWords and how you optimize campaigns for your clients. This guide provides Internet marketers with a variety of learning tools as well as an interactive learning space through forums and blogs. If you skip this step, how do you optimize a campaign successfully?
4. Go big or go home...not in this case
Diving into a $25K account with 10 different campaigns, over 20 adgroups, and 200 keywords can be overwhelming. To rally the overwhelming feeling, it is best to begin with a launch campaign. This includes one campaign, one adgroup, and 10 keywords. You can easily build off of this launch, but the small number of keywords and adgroups makes it easy to learn and eventually manager larger accounts. Take it from me, working on large accounts first is an overwhelming experience. Take this opportunity as a time to be acquainted with the Adwords interface as well as the functions and real time bidding that is occurring with the keywords.
5. Don't hesitate, ask questions
We all know the best way to learn is to ask questions. Don't be afraid to ask whether a keyword is good or bad, an adgroup too broad, or a daily budget too much. By asking questions, we learn more, especially from our peers. Remember, there are no stupid questions. I ask questions all the time, even if the answer is obvious. Nevertheless, I become more confident the next time the same issue occurs, and there is no need for a question to be asked.
It is my greatest hope that you take these tips as an educational asset and that you utilize these in practice. Remember, if you don't understand something, ASK!