As we help more and more businesses jump into the social media waters for the first time, we get a lot of questions about building a following on Facebook business pages. Social media engagement can have a tremendous impact on your brand awareness and loyalty, customer service and relationships and potential to reach new customers. Ideally, you'd create your page and people would start sharing your great stuff. But, as many of our clients have realized, it's not that simple. You need people to follow you (or "like" your page) in order to get anywhere with social media. Unfortunately, no matter how good your content and activity on Facebook, it won't reach anyone if you don't appear on anyone's newsfeed. It's like broadcasting on a channel no one tunes in to hear.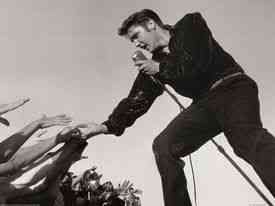 So how do you build your following?

1. Start with your existing customers.
Let your current customers know you are on Facebook. Provide a link in e-newsletters and other communication. Send a message to your email contact list via Facebook or to people you are friends with via your personal Facebook page. And put a Facebook "like" link on your web site, as well, so that visitors can not only like your business page but easily share blog posts and other content via Facebook.
2. Be true to your target audience.
Clarify who your target audience is and tailor your activity based on that. If you are all over the map with the content you post and other activities, especially when you are just starting off on Facebook, it will be difficult for people to determine your niche and why they should follow you.
3. Have a clear voice.
I say this all the time, but be true to who you are. Don't try to be something you are not. If you sell printers, then stick to your knitting. That doesn't mean you have to be boring. Social media users adore (and share) unique content. You can post a video clip from that "Office Space" PC load letter scene or a retrospective of the dot matrix printer. You can link to a frequently asked printer questions section on your site. But in the end, you are trying to sell printers to your current customer base and reel in some new customers. Don't just post to have stuff on Facebook. Make sure you are providing valuable content, links, images and comments. Be credible, consistent, unique and useful and people are more likely to follow you.
4. Reach out to other pages.
The power of social media is in the hands of those participating. If you want to be part of the show and have others follow you, you need to engage. Find other pages in your industry to follow and actively participate. Comment and share relevant and useful input via other pages, not just your own. Facebook is a community. Participate and they will come.
5. Hold a contest.
There is no doubt about it; people love free stuff. Contests or give-aways that require people to "like" your page or share something that links back to you in order to be entered to win are a great way to build those likes. Keep in mind that it often means many of those people aren't your target audience and are just liking your page for the free stuff. But while the contest is going on, those people will share it with others and you get your page out there to more people who may like you too.
Everyone has to start somewhere, so don't get discouraged. Be realistic. If you are a locally-owned lawnmower repair shop, you aren't going to have as many followers as John Deere. But for your business goals, you don't need that. You need to reach current and potential local customers in your area and build your loyalty around that.