We firmly believe that syndicating your unique, high quality, content is a cornerstone of any SEO reseller campaign (also known as article submission). If you review the results of the recent SEOMoz survey you will see high consensus among the SEO community that inbound links are critical. Moreover, inbound links from relevant, high-authority sites, are even better. So it is no surprise that we help our clients organize focused syndication campaigns for article submission to work hand-in-glove with their onsite SEO work.
But even so, we still get questions about just how important off-site syndication is. We recently had a customer experience that seemed to demonstrate mathematically how the relationship works. While this is not a scientific study like the kind you would find in a laboratory, when compared with other "non experimental" groups it can be considered a pseudo experiment.
Does article marketing work?
Specifically, this SEO customer (to remain nameless) got really busy and was unable to review the content we were generating for them. This means that article submission dropped as valuable content waited in the queue. I have notated on the graph when they stopped approving content. At this point, we stopped syndication for them while our work sat in their in-box (bad customer).
So notice the trend. Fairly quickly after syndication stopped, our ranking trend line changed from good to bad. In other words, we had been gaining ground on SEO on this competitive term. After syndication stopped, our rankings started to slip. A few months later when the customer was once again back on-top of their in box, they resumed approval of our content. As such, we resumed syndication and our SEO trend line again took a turn. This time the turn was even more dramatic. It was almost as if Google was saying "where have you been?"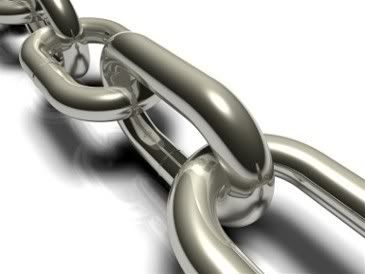 Again, this is not true science. But it is a very interesting graph demonstrating the importance of consistent syndication of high-quality, unique content. It also helps inform the 'Does article marketing work' debate (I think). If you review the SEOMoz results from the leading SEO thinkers in the country, you will find support for this thesis. If you study our chart you will realize that SEO is an on-going process that requires you to consistently make a contribution on your topic and publicize it every chance you can.
Final note: Chad has another pseudo-experiment we did that represents a correlation visually between the amount of syndication and percent change in rankings by keyword. I will push him to publish that information as well because together with data they make an extremely strong case for SEO syndication.