Facebook announced last week that it plans to acquire the photo-sharing service, Instagram, for $1 billion in cash and stock. Mark Zuckerberg posted the news on his timeline:
"For years, we've focused on building the best experience for sharing photos with your friends and family. Now, we'll be able to work even more closely with the Instagram team to also offer the best experiences for sharing beautiful mobile photos with people based on your interests."
Facebook plans to leave Instagram a standalone service, rather than integrate it with Facebook (think Google & YouTube.) Zuckerberg: "We believe these are different experiences that complement each other." After the acquisition, users will still be able to share and post photos to other social networks and will not have to have them on Facebook. But the integration when you do share on Facebook will significantly improve. Facebook is hammering the message that Instagram will remain what it is. And Instagram echos that sentiment. Instagram's CEO, Kevin Systrom, wrote in a blog post: "It's important to be clear that Instagram is not going away."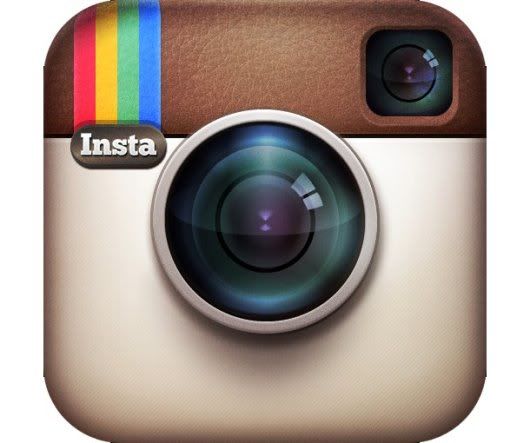 What Is Instagram?
Most people know it as the app that makes their photos look like they were taken in the 60s. This vintage look has made the app a big favorite among both iPhone and Android users. Instagram is also a social networking site that allows people to post and share their photos. In January, Instagram users had reportedly uploaded about 400 million photos.
So What's In It for Facebook?
Facebook has done little to its photo sharing feature and has been losing mobile users to other photo-sharing platforms. Instagram comes with a built-in community that Facebook can now offer among its services. When Instagram was rolled out to Android users this month, one million of them had signed up within just 12 hours (there were already about 30 million iPhone users.) Users love Instagram. The acquisition of Instagram means it will not dominate Facebook's photo sharing. Keep your friends close, but your enemies closer, right? It's important to remember that tagging and sharing photos is in large part what has made Facebook so popular. Photos are key to keeping users engaged. And add the threat of social media photo-sharing darling, Pinterest, to the mix and Facebook's move looks pretty damn smart.
In a recent Mashable piece, Matthew Siegel explains that the acquisition also represents a shift in how Facebook views the creation of content versus the distribution of that content. "Before Instagram, Facebook was exclusively a way to distribute. It didn't provide tools to actually create (with the exception of typed status updates). Instead, it largely left creation to others — notably Zynga for games, native camera applications for photos, and record labels and Spotify for music." With the acquisition of Instagram, Facebook now has ownership of a content creation tool. That's a big departure from how it has operated, as a single product.
What Does Instagram Get?
Holy crap. All those great Facebook resources for design, programming, engineering, etc. And money. Many Instagram users are not happy, claimining the company sold out its independence to Google. Some boycotted the site. But it's hard to rule the social media world without the help of a little cash.
That's Nice. But, Did You Say "$1 Billion?!"
(Just try to say "1 Billion Dollars" without slipping into a Dr. Evil voice. Can't be done.) Yes, $1 billion. But to put it in perspective, TechCrunch reported that Apple spent $200 million to purchase Siri two years ago, which at the time was a standalone app. Skype came with a $8.5 billion price tag for Microsoft last year. And YouTube cost Google $1.65 billion six years ago.