We are often asked by people who call into our sales line: "Are you guys the best SEO reseller on the market?" First of all, what a difficult question? Nobody likes to sound stuffy! And if we respond with a YES, then we would certainly seem full of ourselves. On the other hand, we believe strongly in what we're doing. And in our heart of hearts we probably do believe that we offer the best SEO reseller packages on the market. Or at a minimum, we know that we are the most transparent and accountable SEO reseller program around.
We've learned that bad-mouthing the competition is a bad idea
When you've been in business as long as we have, you realize that the market is smaller than it appears. What goes around, comes around. For this reason we have a strict policy of not commenting on specific competitors. We fight with them day after day in the marketplace, but we want it to be a fair fight.
So how do you find the best SEO reseller program for you business?
Here are some guidelines I can offer as you draw your own conclusions: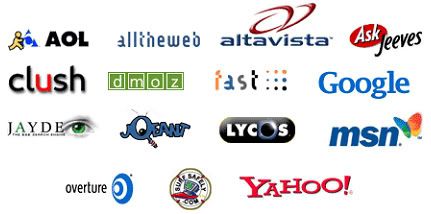 1) Do you want full service or only point services?
If you are willing to do some leg work, you can probably run around and find many individual services dirt cheap. You can then put them together and dress it up into a respectable SEO program. This requires some know-how on your part as you will need to avoid the common pitfalls people hit when they first start selling SEO. Additionally, don't underestimate the time involved in the integration of the data, coordination and communication. Again, people miss this. They believe they can throw things together and somehow make them appear coherent. Not so. But in many cases, presentation simply doesn't matter. If that's the case, perhaps go for the point services. But if you need a real SEO program, then aim slightly higher.
2) Do you need SEO reports and tools?
When evaluating the best SEO reseller, you want to consider what support reports, dashboards and tools they provide. Again, this may be something you have covered already. If so, go toward the point-services. But if you are looking for something more turnkey, the best reseller plans will be more full service. Our SEO reseller program, for example, is designed to be turnkey. This means that we do all the work, give you a privately branded portal and all monthly reports in pdf. But these items require more cost than an SEO reseller program that doesn't provide these things. Again, determining what's best for your business depends on the needs of your clients.
3) Are you looking for a team to be accountable to results?
This is a biggie. Unlike the domain name reselling space, there is a wide variation in how SEO reseller programs perform when it actually comes to improving rankings. With some firms, you outsource the work but not the accountability. We think the best SEO reseller firms will also be highly accountable to the business result. Even if this costs marginally more than the cheapest option, we think this is smart business when you consider the real cost of customer acquisition. In other words, it costs much more to replace a customer who has left due to poor SEO results than to have a slightly lower profit margin on a customer you retain for years.
4) How important is it to work with an on-shore team?
Again, there is no right answer to this. In many cases, off-shore teams are the right answer. We have found that SEO copy writing is not one of those situations. There are just too many communication and English language challenges with sending your writing off-shore. We think the best SEO reseller team will be based in America (for American clients).
Conclusions:
The best SEO reseller varies based on what you need. I believe that the four considerations above are critical to clarify before you start your search for an outsourced SEO team. Be clear on exactly what you are looking for and you shouldn't have a hard time determining the best SEO team to outsource to.