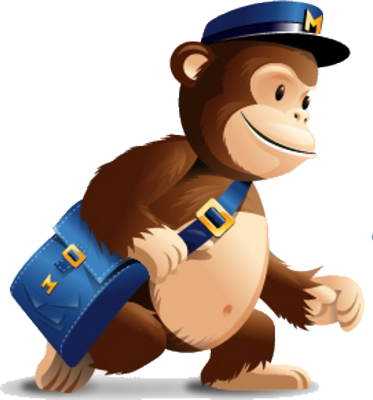 There has been great excitement around our new white label email marketing platform as our resellers have figured out that we've pretty much given them their very own MailChimp to resell. Yes - their very own MailChimp! See the Email Module Relaunch Webinar here. However, our product differs from MailChimp in a few very important ways.
1) It is seamlessly integrated into your portal.
2) It is white label email software, so it carries your brand.
3) It costs only $0.10 / 1,000 emails. Yes, ten cents per thousand emails.
4) It is backed by Amazon's robust cloud-based email delivery infrastructure.
You can see why our SEO reseller community is excited about the re-launch of this product. And once you see the built-in templates, it only gets stronger. But today I want to talk about what we're doing to help our resellers gain more business as we promote our re-launch. As always, their success is our success. So to promote sales for the entire cooperative, here's what we're doing in August:
Semify is building each reseller a customized auto-responder for their SEM business
Okay, that sounds a bit like a used-car salesperson, but if you drive our email software off this lot in August, it's true :-) We are giving away our labor for free as our investment in the reseller's business. We all know that building an auto-responder is a critical marketing activity. But how many small businesses don't do it? Why not?
Nurturing leads is critical in every line of business. We talk about it all the time in our webinars (see Selling SEO for example). As with all things in life, real value only comes from hard work. And building a high-quality email nurture program is hard work. The time required to write the emails, master the email technology and build the list can be intimidating. So here's what Semify is doing in the month of August to overcome each barrier.
1) Write the emails - We are writing 10 strong pre-sales emails focused around SEO, PPC, social media and technology that are great for peaking interest in your services.
2) Master the email marketing technology - The Semify Account Managers are on the phones every day training resellers how to register with Amazon, configure their dashboard, and select their template. Your Semify Account Manager is your marketing quarterback, and will get this work done. They will help you test the emails and understand how to track all the activities in your private label portal.
3) Build the email marketing list - Now this is the part the reseller needs to be responsible for. After all, if Semify could do this, why would we need reseller partners? But again, your Account Manager is your coach. We have strategies for how to build lists, methods for keeping your list clean, and ideas for closing sales from your list.
Conclusions
We're fairly sure our enthusiasm for the email marketing software is apparent. We think it's an awesome addition to our reseller programs. Semify's commitment has always been to build features that will help both the reseller's business as well as their end-customers'. We firmly believe that email marketing is a critical ingredient in most marketing strategies, so much so that we are willing to do some heavy-lifting for you to get yours off the ground.