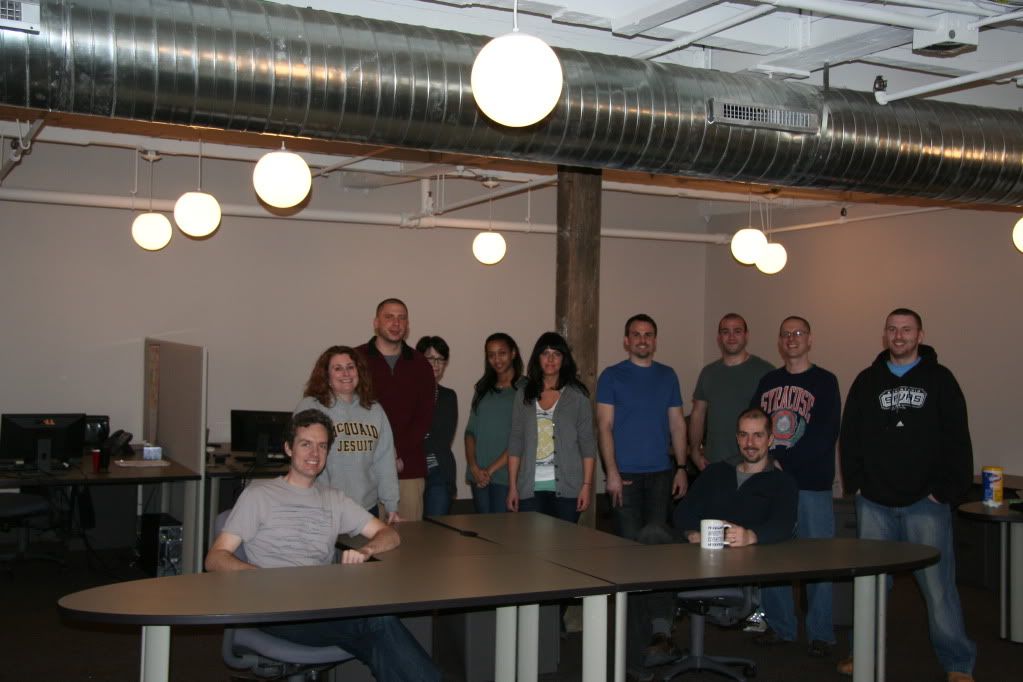 Semify is movin' on up like George and Weezie. The last week has been a fast and furious one for the Semify team as we prepared for our move to the new office. The growth and success of our company can be attributed to our services, reporting dashboard and stellar team. It's that last part that had us busting at the seams in our old office. The team knows each other well, as more and more people were huddled into shared office space as we've grown. It was a buzzing and happening place with a long line for the bathroom. The whole team was ready for a little breathing room.
Yesterday the Semify team moved into its new office space and hit the ground running. The new office is just a few blocks away from the old office on a little street that thanks to Norbut Construction working in cooperation with the City of Rochester's Office of Economic Development is undergoing some revitalization. It was once home to the famous costume shop on Sager Drive everyone remembers in Rochester. The space sat vacant and unloved for quite a while until Norbut Construction met Semify and the two set to work with the city designing a groovy new office space to help improve the little city street.
Semify is happy to be a part of the revitalization of this under-utilized city space. And to have more space. In fact, Amanda caught Chad spinning around like Maria in the "Sound of Music" when they first arrived in the new space. And rightly so. The street is alive with the sound of Semify.