More and more businesses of all sizes are choosing to outsource their SEO services. Many simply do not have the in-house resources to dedicate to the many hours it takes to carry out effective SEO campaigns. Others choose to outsource because they know it can be done better by a firm that specializes in SEO. Regardless of the reason, white lable SEO services offer businesses a way to seamlessly carry out SEO strategies for both themselves and their clients. There are a lot of firms that offer white label SEO products and services. Choosing the right firm for your business and clients is the key to providing effective and seamless results, so do your homework.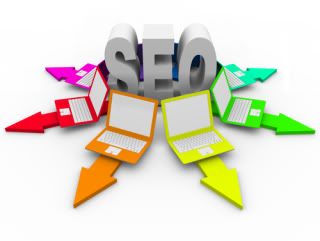 What to Look for: 1. Transparency and Accountability

We sound like a broken record on this point, but you absolutely must know what tactics the white label SEO firm you hire is carrying out on behalf of you and your clients. If a firm doesn't want to provide you details on each task and activity, then you probably don't want to hire them. Your and your clients' reputations are too important to risk damaging with mysterious processes. Our next point, technology, lends a hand in the transparent and accountable behaviors of the firm you hire. With the right management system, you will always have a handle on the progress of your campaigns.
2. Technology
You will need a reliable workflow management system to be able to monitor, track and benchmark results. You can build your own system or use a generic workflow system, but the most reliable and effective way to manage your tasks is via a system that is designed to work with SEO data. Look for a white label SEO firm that provides an integrated system that does that for you. Ideally, that system will also aggregate and work with other components of your online marketing campaigns. For example, having your PPC, email, social media and sales tasks under the same roof as your SEO tasks means that you can more efficiently and effectively manage all your online marketing.
3. Customer Service
All that technology, accountability and transparency do you no good if you cannot actually talk to a person when you have questions about campaigns or try to make current ones more effective. When you are researching firms, pay attention to the customer service you receive as a potential customer. Know who your firm is.
Look at the bios and pictures listed on the websites. Ask who will be handling the day to day work for your accounts and if you will be able to reach that account manager when you have questions or concerns. Find out what training is provided. And note where any SEO reseller or white label SEO firm is based and what the business hours are, so you can reach your account managers during your business hours.