Did you know that Twitter has an anti-spam algorithm just like Google? I know many people are not even ready to accept Twitter into their lives, but if you decide the business case is strong enough be prepared to educate yourself. Many new users sign-up and then wonder why their tweets, hashtags and @mentions are not showing in Twitter search. And if Twitter has little SEO value, the real audience value is critical. This leads them to ask:
Why aren't my Tweets showing up in Twitter search?
Yes. Twitter has a huge audience and there is strong potential for real engagement. But like ALL other channels of marketing there will be abuse. Twitter is not naive, so they have strong anti-spam rules of their own just like Google. Whereas Google uses their algorithm to decide rankings, Twitter uses their rules to decide if your Tweets, reTweets, @mentions and Hashtags should be shown at all in Twitter search. If not, this limits your influence to your immediate followers. When you start in Twitter - this is a small (or non-existent group). So your task is to get to the larger Twitter audience at-large. And Twitter search is an important component.
What are the factors that determine if my hashtags will show in Twitter search?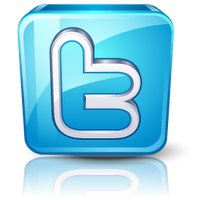 * Age of your Twitter account
* Raw number of Tweets
* Number of followers
* Original text in Tweets (as opposed to duplicate content)
* Number of your Tweets with links in them
* Ratio of retweets to tweets
* Ratio of @mentions to tweets
As you can see from this list, Twitter is quickly moving into the same cat and mouse game that is so familiar to SEOs lobbying Google for rankings. Twitter, while generally closed to Google do-follow links, still has to make certain that the community is legitimate, useful and not overly commercial... As discussed so many times with Google, these traits generally lead to lower user-engagement - which Twitter will fight at every opportunity.
If you want to reach people via Twitter, you need to offer something useful (sound familiar). You also need to build a legitimate profile with followers, reTweets of similar / helpful content, consistent Tweets (original content only) and a sprinkle of @mentions. Similar to SEO, this will leave a footprint of a honest, engaged, appropriate Twitter profile that should be included in Twitter search results. And yes, you can promote links in your feed - just make sure they are not always to your website and they are actually helpful things that others will want to reTweet.