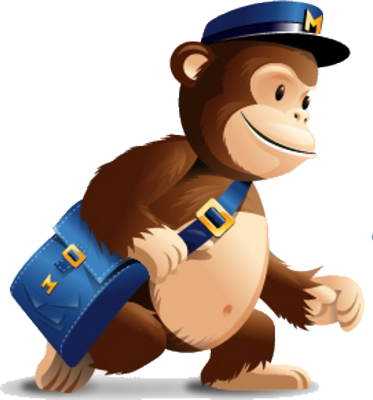 Amanda and I ran into a very strange customer support issue today that I thought was blog-worthy. Perhaps it will be a bit of a rant, but still interesting. Here's the scene:
We have an in-force customer who has been hosting their website with us for several years. As a hosting customer, we don't make a great deal of money (if any) from them. But we view every customer as important and work hard to add-value for them - with the hopes that our pro-active involvement will lead to new sales for us. As you know, we have been pushing hard on email marketing over the last few months as a low-hanging fruit that is often overlooked my small business (much like Twitter). Our notion has been simple:
If you are not nurturing your email list, you are not really marketing effectively
But that sounds fairly heavy-handed. We know small businesses are strapped for time. We know that times are tight. So we launched a program that would allow our small business clients to use our white label email marketing system for free. After completing our Amazon Simple Email Service project back in July, we started recommending that our clients and SEO resellers push the product as well. The feedback on this program was predictable. People are very busy and they don't like to make time for things they don't understand well.
Many of our clients said they didn't have time to learn the system and set up the emails
To overcome the time-commitment issue, we volunteered to set up email marketing templates for our clients for free in the month of August. And for our SEO resellers, we even wrote 10 marketing emails for them. Seriously, how much better could it get?. Well, just when you thought we were done giving our work away for free, we offered to help our clients load their customer list into the software. At this point we were basically running clients' email marketing campaigns for free... This is when we got the "amazing phone call."
Why would someone turn down free work so rudely?
One of our clients was having trouble exporting their customer list from their CRM. They first sent us a fax of over 1,000 emails. We helped them understand that we needed the data electronically (faxes don't count). They then sent us a pdf of the email addresses. While was technically an "electronic file" most of you know that importing a pdf file into a database is not usually possible as there are headers and footers on each page. Amanda, our Account Manager, was now several hours into helping this team -- all for free. I overheard a few of the customer support calls, and they were extremely professional and task-oriented. On the final call, when Amanda was helping the client walk through their CRM to try and find an alternative way of exporting the data, the client actually hung-up on her. Ouch!
This episode made me think of how resistant people are to new technologies
I guess the fact that the general population does not want to learn new technologies is great news for Semify. We are in the technology business and try very hard to make our marketing software easy to navigate. Additionally, the idea that there are successful businesses out there that are still not completing the (seemingly) simple task of exporting their current customer list into an white label email marketing platform is also good news. We can help with this task and often do-so at no charge for our existing customers (both direct and those on SEO reseller plans).