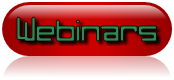 Semify held our first reseller webinar on Thursday, December 9th. For those of you who attended, thanks for the great questions and feedback. We had planned to record the webinar for everyone who couldn't make it but GotoWebinar was not cooperating. There is no need to worry. We'll be repeating the webinar the first week of January.
We also had some great feedback that we wanted to answer here:
Will we be having more webinar training sessions?
Yes. We heard everyone loud and clear. We will do some more detailed sessions on the email marketing tab, sales center and other account setup requests.
How can we get setup information on the sales center?
We will be posting setup instructions to the reseller news section the week of 12/13.
Can we get better demo accounts to use when showing potential clients?
Yes. We understand that for our newer resellers they need some accounts to show prospective clients. Adam and I are working up some ways to share information without exposing confidential client information.
Can we get marketing information to use on our sites?
Yes. We are rolling out a new website the week of 12/13. We will provide some edited copy that you can use on your own websites. We don't want you to use anything verbatim off of our website (for duplicate content reasons) but we'll provide some guidelines.
The answers above and more will be posted to the reseller news feed and communicated via email.